Vaginal Tightening Surgery -What you need to know
Vaginal tightening surgery or vaginal rejuvenation surgery in Vadodara are the terms used for a basket of procedures whose objectives are to repair, tighten and beautify the Vagina. Vaginal surgery for this purpose is to improve the appearance, size, function and possibly the sensitivity of the pleasure of vagina.

Several procedures may be included under this basket including @ Essence aesthetic clinic:
Labiaplasty (reshaping of the labia)
Vaginoplasty (tightening of the vagina
Vulvaplasty (reshaping of the vulva)
Who are the good candidates??
Skin and mucosa become naturally elastic with age, which can result in roomy or lax vagina. Menopause can also drastically speed this process up as hormone levels fluctuate largely. Birth of child is another major thing that can cause issues regarding vaginal laxity. There are sign and symptoms of vaginal laxity that can be treated with a vaginal rejuvenation or vaginal tightening procedure.
You may be a good candidate for one of these treatments if you are experiencing:
Vaginal dryness
Stress urinary incontinence
Vaginal burning and/or itching
Decrease in sexual satisfaction
Difficulty reaching orgasm
Pain during sex
Loss of self-esteem due to vaginal laxity
The best thing f this procedure is that it can be done without downtime at Essence Aesthetic Clinic. Many women have them done during their office break and then go back to their routine life. Results develop over a month or two as healing processed.
Benefits of vaginal tightening!
Most of women see a reduction or disappearance of symptoms after their vaginal rejuvenation surgery. They find that it boosts their self-confidence and improves their intimate relationships with their partners.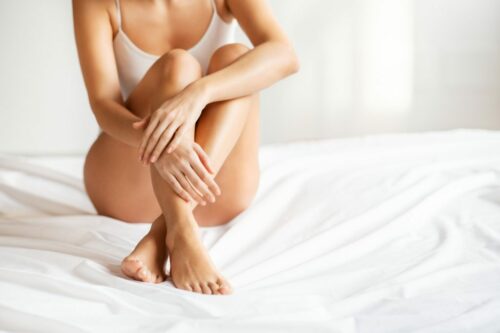 Get In Touch With Us by appointment for More Information.
You can learn more detailed about vaginal rejuvenation and the options available by making an appointment with Essence aesthetic clinic. You can call on 9016929201/09016925883 our health professional is always happy to share more information with you. Book your appointment today to consult Dr. Mithun Panchal our board-certified plastic and cosmetic surgeon.