BEST GYNECOMASTIA SURGEON IN VADODARA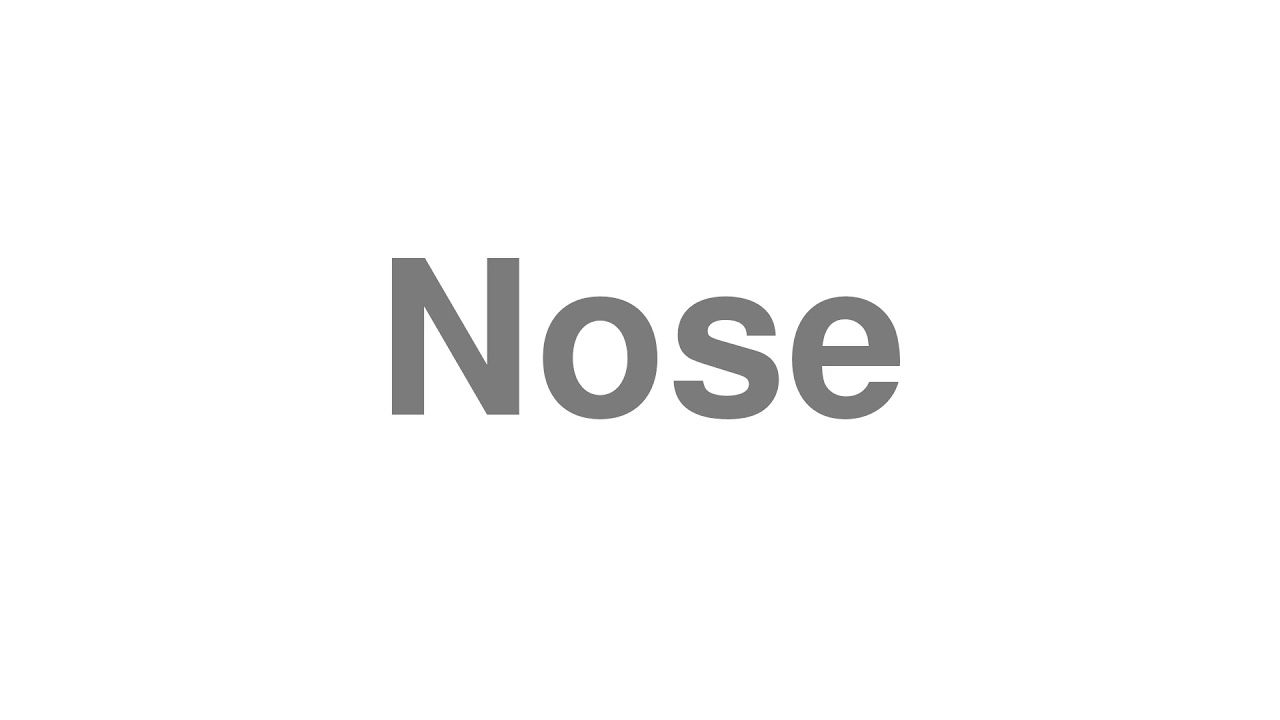 Gynecomastia, also called man boobs, is an increase of mass in the breast gland tissue. It is the extra breast gland tissue found in men and boys. This is a common thing, and it is caused due to an imbalance in estrogen and testosterone. It may sometimes affect both breasts, but not every time. Seldom it affects just one breast unevenly. Gynecomastia is found in adult men, newborn boys, teenage boys, and older men.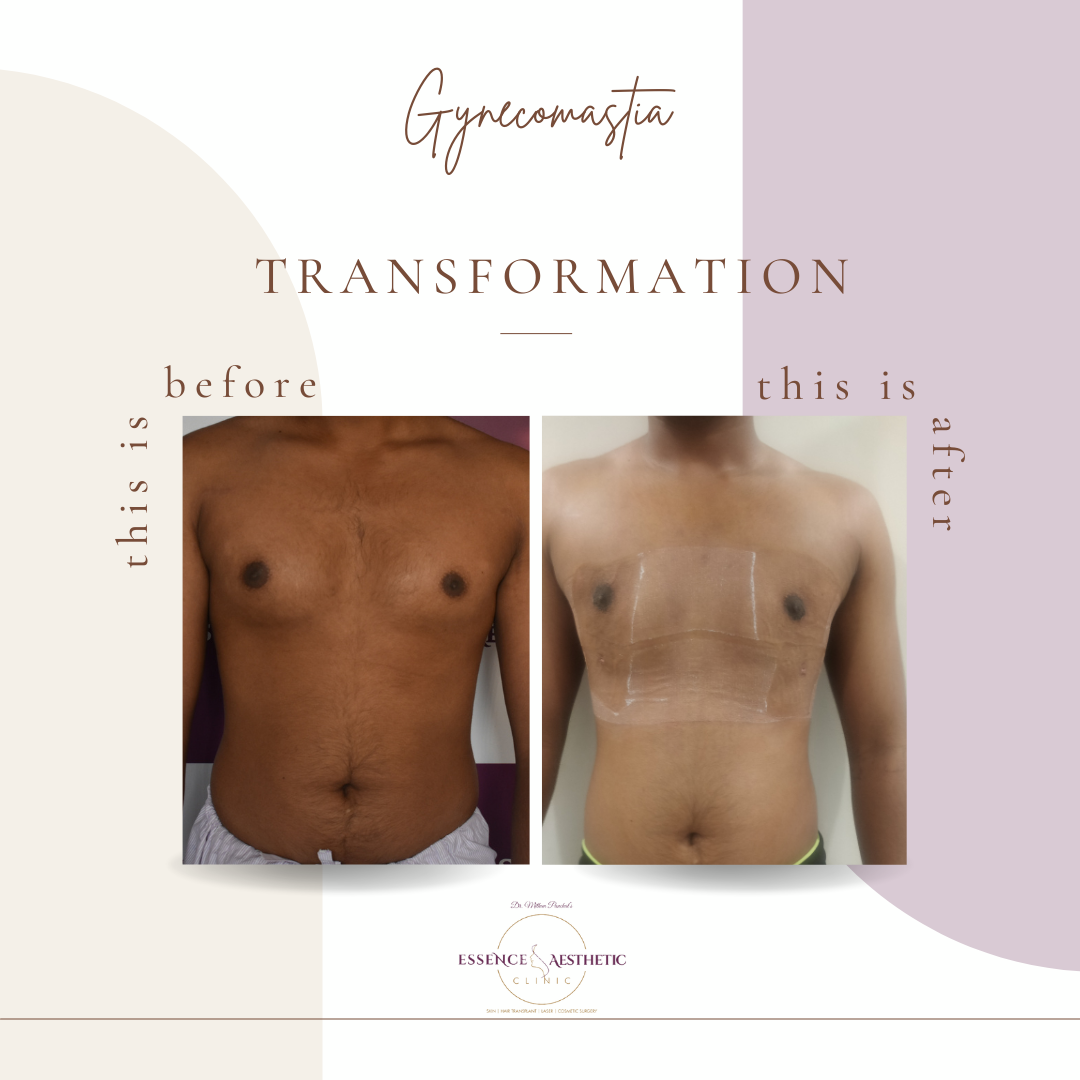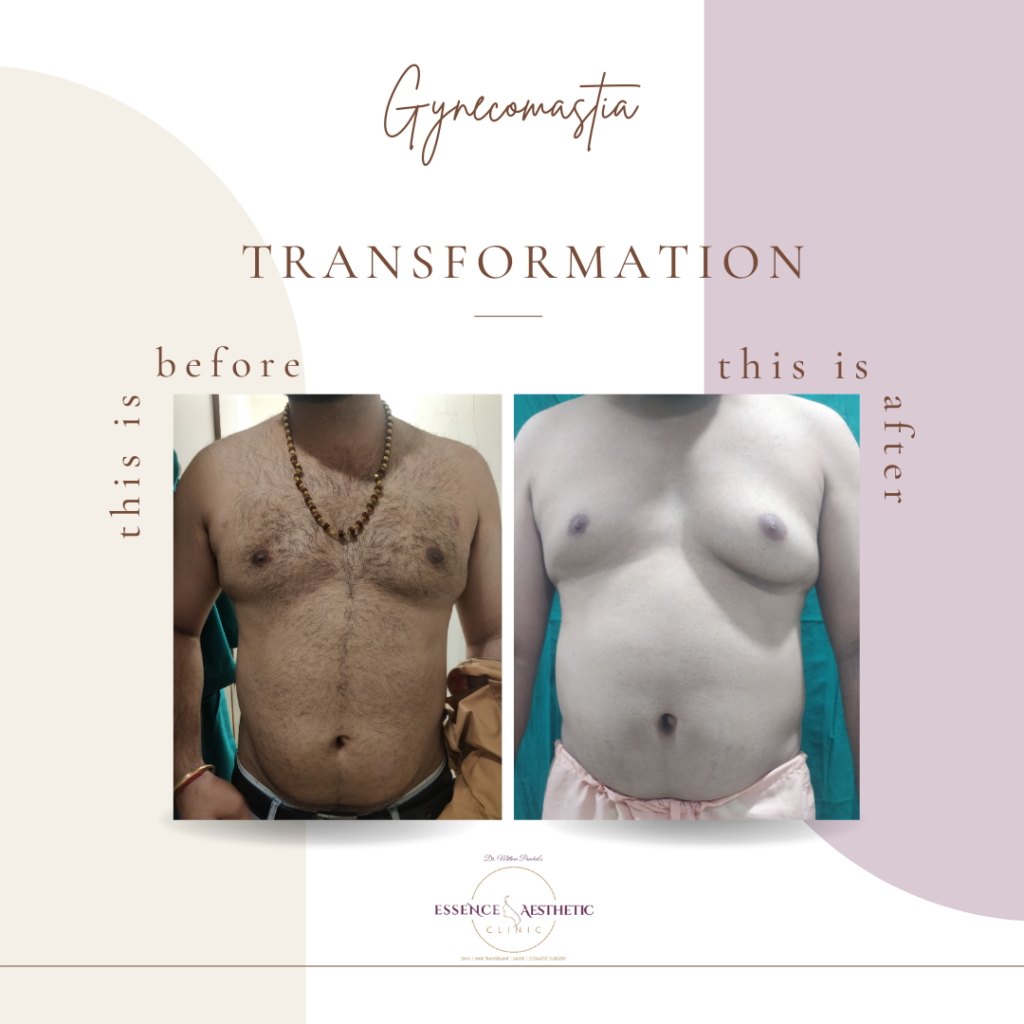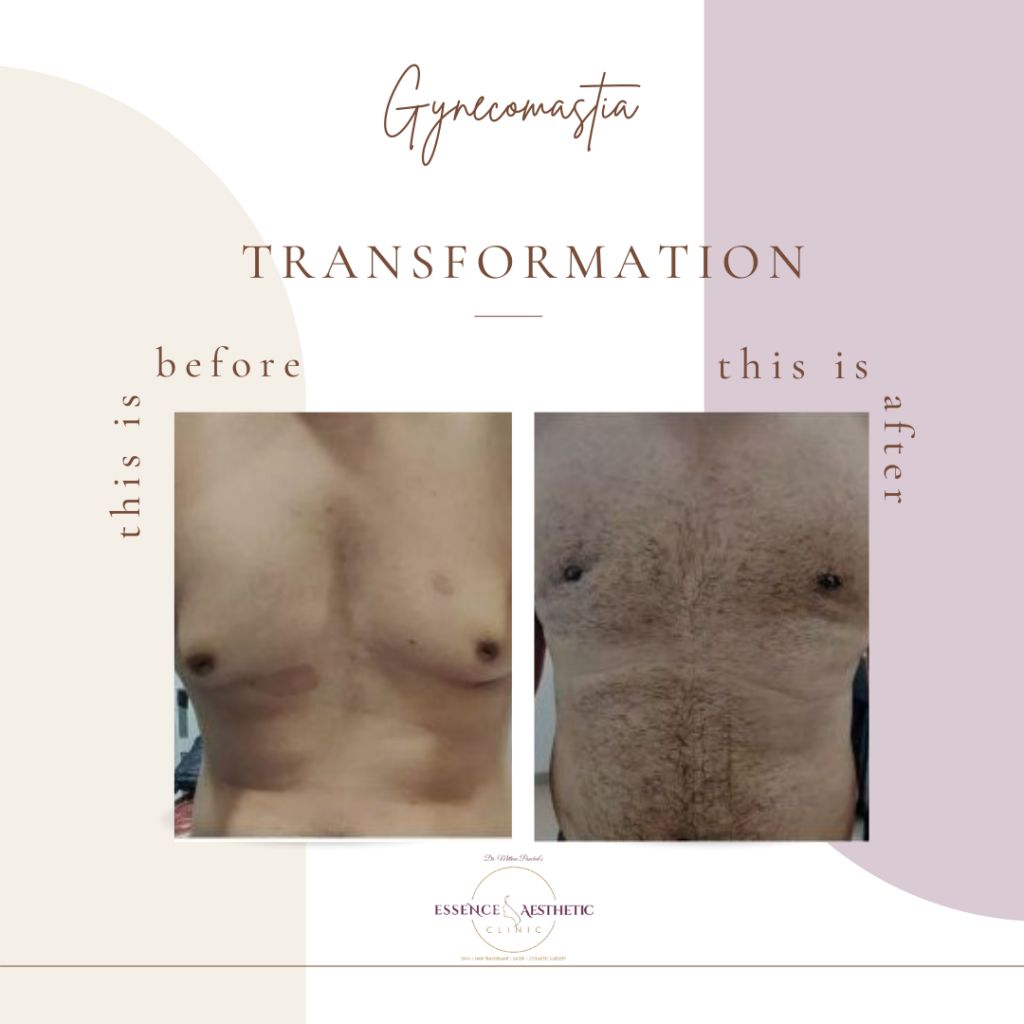 What are the Advantages of Gynecomastia Surgery?
Undergoing Gynecomastia surgery can be beneficial for you if you have been suffering for a long time now. You can get it done by our in-house expert doctors and surgeons at Essence Aesthetic. Here is the list of advantages that you may get after Gynecomastia Surgery:
Effective and precise removal of enlarged breast tissue. 
Permanent solution for man boobs. 
This surgery can be effective for one side breast as well as both. 
After exercise, weight loss, and other forms have failed, this is the best method. 
It helps you regain your body shape and your lost confidence. 

When to Get Gynecomastia Surgery?
It is not compulsory for you to undergo Gynecomastia surgery if you have man boobs or just because society feels the need.  You should choose the procedure only if you feel the necessity and if you feel you would gain some benefit from it. Are you still confused about the same? Book an appointment with our specialist today to get in-depth knowledge of the surgery, its cost, benefits, and disadvantages.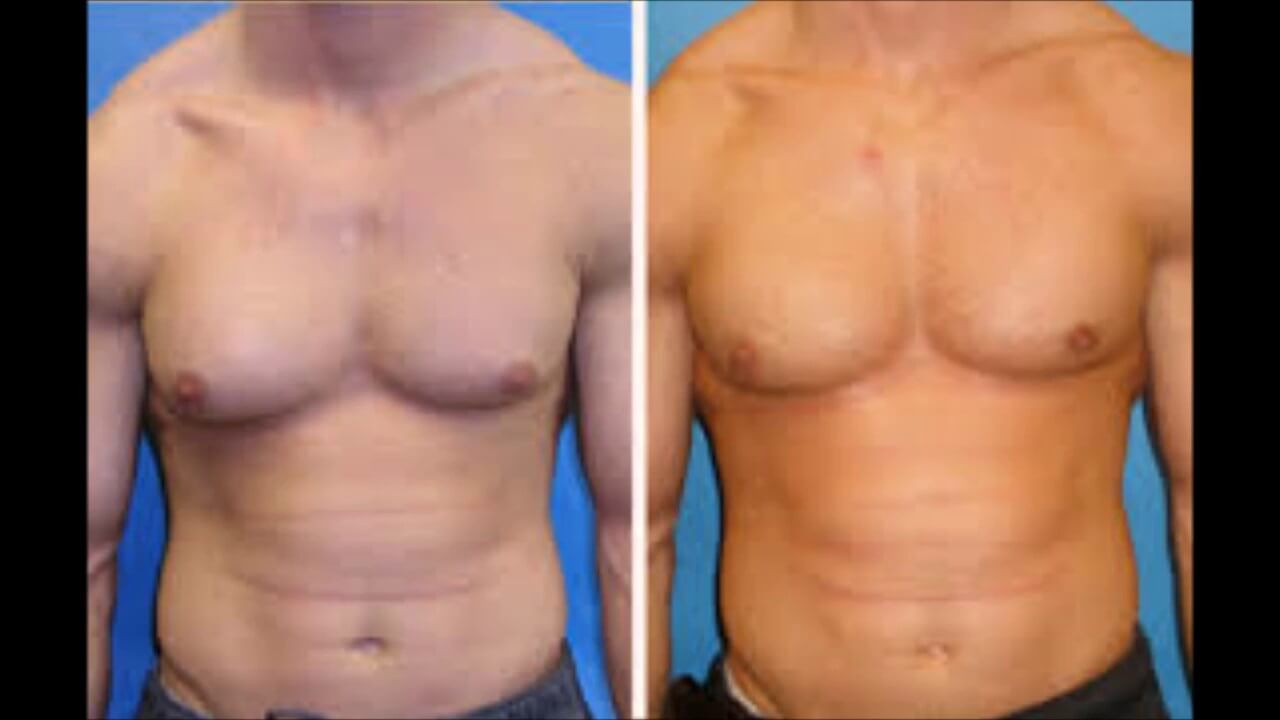 What Our Clients Say About Essence Aesthetic?
Frequently Asked Question
Gynecomastia isn't a life-threatening disorder, but it can be challenging to live with. Men and boys with gynecomastia may feel pain in their breasts and have low confidence as a mental effect. If the problem persists, medication or gynecomastia surgery may be necessary.
How to Check for Gynecomastia?
 Take a blood test, liver function test, urine test, and mammogram of the low-dose X-ray of your breast. Also, a biopsy may require checking for cancer cells.
How To Identify Gynecomastia?
If you have gynecomastia, you may notice a boost in one or both breasts, swollen breast tissue(often, men with gynecomastia find lumps in their breasts), breast tenderness, and nipple discharge.
Is Gynecomastia Surgery Safe?
Gynecomastia surgery is extremely safe, and most patients recover quickly. Despite the best efforts to ensure the patient's and surgeon's safety, problems can arise.
Which Doctor to Consult for Gynecomastia?
Gynecomastia surgery falls under the type of plastic surgery. You need to consult a plastic surgeon for Gynecomastia. Essence Aesthetic Clinic provides the best gynecomastia treatment in Vadodara at an affordable cost.
Is Gynecomastia Surgery Painful?
Most patients may have mild pain after gynecomastia surgery, especially in the first 2-3 days. The severity of the pain will vary depending on each man's pain tolerance and the amount of the surgery.
What Does Gynecomastia Feel Like?
Breast enlargement is the most common sign of gynecomastia. A little bulge behind the nipple may be felt, and your breasts may also be sore.