Breast lift surgery, also known as mastopexy, is a cosmetic procedure that aims to reshaping and elevating the breasts. It is performed by board-certified plastic surgeons who specialize in this area of expertise to give you best possible result.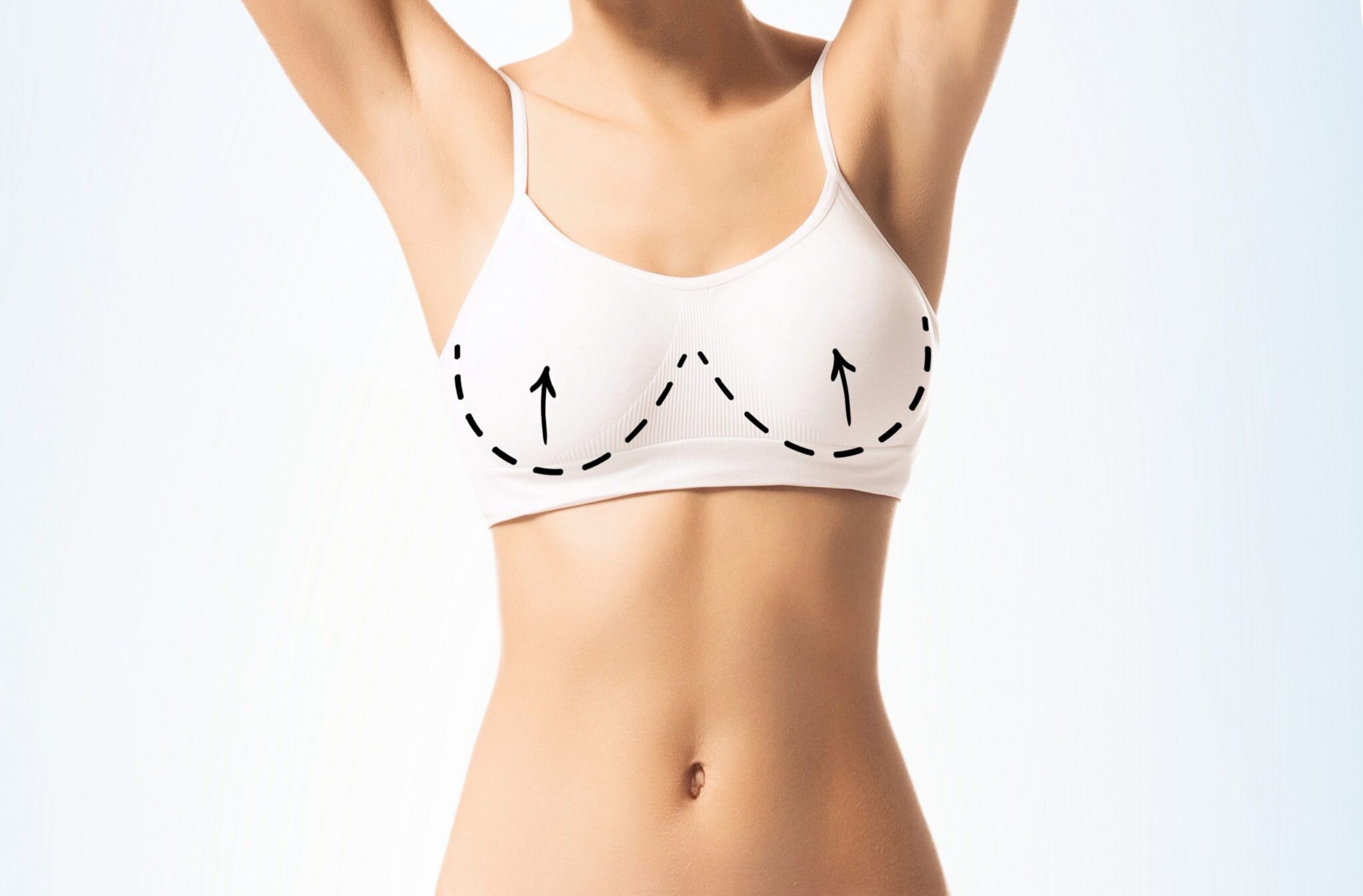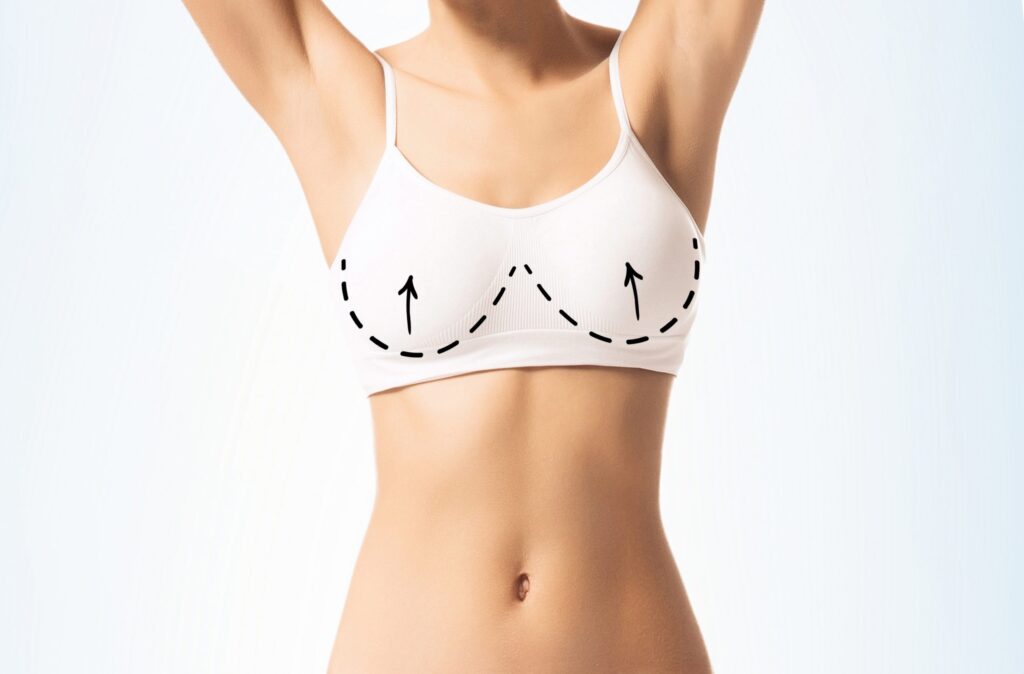 One most common reason for undergoing a breast lift is to address changes in breast shape due to factors such as pregnancy, weight loss, or aging. Women with small or saggy breasts may opt for this procedure to achieve a more youthful and uplifted appearance.
Understanding the Causes of Sagging Breasts:
Breast sagging or ptosis is one of the many natural body changes women experience with their they age. The female breasts are made of fat and ligaments, and not muscle tissue, so there is no any type of exercise that will strengthen the breasts or lift the breast. If women know the factors which enhance the ptosis one can avoid or prevent ptosis of breasts.
Causes of breast sagging:

Aging: As a woman age, the ligaments and the support tissue that make up the breast tissue stretch and lose elasticity. As a result of aging , breast fullness is compromised as the underlying support system of tissue and fat atrophies. A change may be particularly evident during late 40s.
Gravitational pull: Specially women with heavy breast, gravitational forces causes sagging of breasts.
Lack of proper support. Women who don't give proper support to breasts , sags fast and in early age. Dr Mithun, best plastic surgeon in Vadodara suggest women having large breasts should include supportive or underwire lingerie to their outfits to avoid early breast sagging.
Weight gain. Unnecessary weight gain causes stretching of breast tissue and leads to loosing of supporting tissue and causes breast sagging. maintaining healthy life avoid this type of breast shape issues.
The Benefits of Breast Lift Surgery:
For women who are looking forward to improve the size, shape, and position of their breasts, breast implants in Vadodara are often the first choice that comes to mind. However, in past few years, the benefits of a mastopexy or breast lift surgery , are increasingly being popular.
Some of the benefits of having a breast mastopexy surgery are:
Long lasting permanent results
Improved shape, projection, and symmetry of breasts
More youthful beautiful appearance
Improve clothing options
Boost confidence and self esteem.
There will only minimal scarring scarring
Is Breast Lift Surgery Right for You?
Are you considering breast surgery?? Either breast lift (mastopexy) or breast augmentation, schedule a virtual or in person consultation with Dr. Mithun Panchal to know that you are a good candidate to go for surgery or not. And how it will affect the breast size , shape and projection after surgery. Dr Mithun Panchal is the only surgeon who offer a software updating of the results , how your breasts will look after surgery.
Dr Mithun will evaluate sagging of the breasts and will tell you what results you can expect after surgery. Whether you need augmentation or without augmentation optimum results will be achieved.
Finding the Best Cosmetic Surgeon for Your Breast Lift in Vadodara:
Plastic surgery can be a fantastic and life changing experience experience, so remember not to choose in hush hush. It's also a very personalised experience, so what makes sense for one patient may not to other. Experienced plastic surgeon in Vadodara like Dr Mithun Panchal understand this and will not pressure you into making a decision or rush you into a procedure before you're physically or mentally ready.
Study in detail before you choose any one as your operating surgeon. There are several criteria you should look.
A board certified plastic surgeon. Dr Mithun Panchal is 15 years experience well known plastic surgeon in Vadodara. He has performed more than 3000+ cosmetic surgeries, including breast augmentation, breast lift, breast reduction. He is M.ch in Plastic surgery , which is the highest degree in field of medical science. So choose best when you can why to settle for less like DNB or M.S
Study the style and approach of surgeon. Always ask which method and which technologies surgeon use for performing specific surgery. Dr Mithun Panchal has the latest technical advancement in Gujarat. When its matter of choice go for best available , and he never settle for less.
Ask for before after pictures of his previous patient, So you will get an idea about what you can achieve by operating with him. Find someone whom you can trust so your outcome should better.
Facilities where he Operate. Check the available options so in case any emergency all things can be tackled carefully.
The Breast Lift Procedure: What to Expect?
Dr Mithun Panchal performs a breast lift using a few different procedures. Which technique doctor uses totally depends on the size and shape of your breasts, and how much lift you required. Combination of certain procedure require or not that is also your desired and his expertise will decide.
Before the procedure, surgeon will probably ask you to stop taking few medications. These are drugs like aspirin a blood thinner. If you are a chronic smoker, you'll need to stop smoking about four weeks before surgery. Smoking can interfere with your healing after surgery. It can cause serious wound-healing problems such as loss of your nipple or breast skin.
In general, the surgery involves these steps:
Marking done by the surgeon in the standing position to determine the new position of the nipple on your breast mound.
General Anaesthesia will be given , that will make you sleep and relive your pain
The surgeon will make an incision (cut) around the areola to reduce the size of areola. The cut will usually extend down the front of your breast, from the bottom of the areola to the crease. It may also extend along the sides of the areola if the size is very big.
The surgeon will lift and reshape your breasts shape . Afterward, the surgeon will shift your areolas to the correct position on the new breast shape, and may also reduce their size.
The surgeon will remove any excessive skin to give your breasts a firmer appearance and give you more projection.
Finally, the surgeon will close the incisions with absorbable stitches, skin adhesives, or surgical tape. Surgeons usually try to place incisions in parts of the breast where they will be less visible.
Potential Risks and Complications of Mastopexy:
Like any surgery, a breast lift can have risks and these are:
bleeding
infection
blood or fluid collecting in the breasts, which may need to be drained out
scars — some of which could be thick
loss of feeling in the breast or nipple, which may be temporary
uneven shape to one breast, or uneven breast.
need for another surgery like augmentation
loss of some or all of the nipple and areola (very rare)
So, if you are looking for breast lift surgery in Vadodara, Essence aesthetic clinic is the choice. DR Mithun is highly qualified to do such surgeries to give you best results. TO know further call 9016929201/9016925883. You can also contact us on [email protected]