What is Arm Liposuction and How Does it Work?
Arm liposuction is a common cosmetic surgery in Vadodara that involves removing excess fat from the arms and improving their appearance. It is a safe and effective way to shape your body and reduce volume in the arms.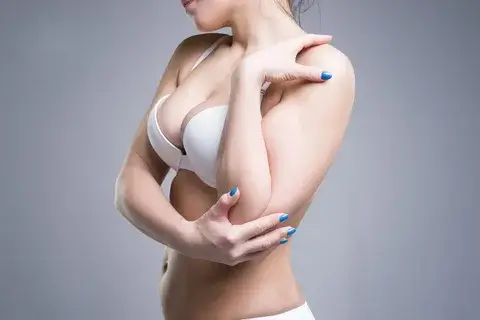 The arm liposuction procedure should be performed by an experienced plastic surgeon who will assess your needs and determine the best approach for achieving your desired results. Dr Mithun Panchal one of the best plastic surgeons in Vadodara specialize in this procedure, offering personalized care with outstanding results.
Arm liposuction is becoming increasingly popular among people looking to improve their self-confidence and body image, as well as those looking to achieve a more slimmer or leaner look. If you're considering arm liposuction surgery in Vadodara, make sure to consult with a board-certified plastic surgeon who specializes in this type of cosmetic surgery. At Essence aesthetic clinic we take care of your all needs and we are equipped with latest technology in the world , hence you get best results.
The Benefits of Arm Liposuction in Vadodara.
Arm liposuction surgery is a beautiful procedure that reduces the appearance of cellulite, sagging skin, bulky arms and and stretch marks. While there are many different methods to achieve these results, liposuction gives the most effective method by removing stubborn fat from specific areas of your body.
The benefits of surgery include:
Long-lasting results
Reduced recovery time
Less pain and discomfort than other procedures
No downtime or restrictions on activity
How Much Does it Cost In Vadodara?
Arm liposuction is the most popular procedure for the reduction of fat in your arms in Vadodara. Not only do you get to look slimmer, but you also get to feel better about yourself! You'll feel more confident and attractive, and you'll be able to see the results immediately.
The cost of liposuction depends on a variety of factors, including:
-The amount of fat on your arms
-How long it takes to remove the fat from your arms
-Your location (Vadodara versus other cities)
-Any additional procedures that may be needed (such as skin tightening)
What Can You Expect From an Arm Liposuction?
After liposuction, patients have soreness and bruising and pain. Typically, a compression garment is worn over the arm for up to 6 weeks. Resting the arms for a week is recommended; most patients are completely recovered within 4 weeks. Scarring from liposuction is minimal because of the size of incisions are very small.
To know more about the procedure and surgery in Vadodara, pls visit Essence aesthetic clinic , where Dr Mithun Panchal top plastic surgeon in Vadodara Gujarat will let you know more about the surgery and its out come with our pre and post surgery pictures. You can book an appointment on 9016929201\9016925883\02652986688. you can also visit our website www.essenceaesthetic.com or mail us on [email protected]