As women grow older, their breasts experience a range of transformations, including a decrease in elasticity and sagging and drooping. Sagging breasts remain a common concern among women that can have a negative impact on their self-esteem and confidence.
While sagging breasts are a natural part of aging, there are various ways to lift them up and improve their appearance. So, if your concern is if it is possible to lift sagging breasts, the short answer is, Yes.
To know more, Keep reading this article discussing lifting up sagging breasts and achieving a more youthful appearance.
Breast Lift Treatment for Sagging Breast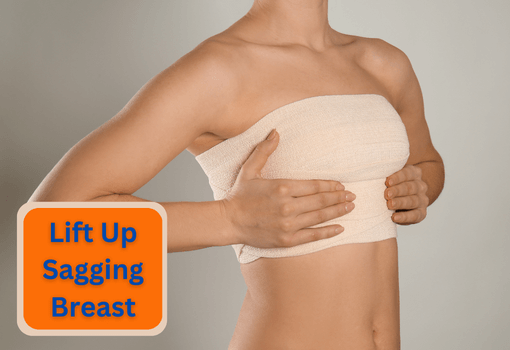 Breast lift, also known as Mastopexy, is an invasive procedure that lifts and reshapes your sagging breasts. During the procedure, the surgeon removes extra tissue and skin from the breasts to create a firmer and more youthful breast appearance. The position of the nipple and areola on the breast is also lifted to a higher location. Breast lifts do not alter the actual size or shape of the breast tissue but rather address the sagging by removing the extra skin.
Breast lift exercises to fix saggy breasts
You can tone and tighten your saggy breasts by including upper body exercises in your daily routine. Incorporating these five chest exercises into your workout routine can increase the muscle mass of your boobs and make them look fuller.
Dumbbell chest-press
Dumbbell fly
Dumbbell inner chest press
Plank with rotation
Pushup/wide pushup
Best bras to lift breasts up
Jiggling breasts often become an obstacle, mostly for women involved in sports activities, which can be resolved using a sports bra. Women who have to deal with saggy breasts can get comfortable strapless bras. It is a suitable alternative for plus-size women.
Here are some of the best bra options to deal with your saggy breasts:
T-shirt bra: T-shirt bras are designed to provide seamless and sleek support, with molded cups that offer a natural round shape and a slight lift to the breasts.
Full-cup bra: This bra covers the breasts and delivers strong support by preventing embarrassing top and side spilling issues. It gently lifts you while shaping your breasts.
Underwired bra: An underwired bra offers much support to raise sagging breasts. It works best for people who want to be lightweight and padded-free without sacrificing support. The desired amount of lift an underwired bra provides gives the breasts a natural shape.
Pushup bra: For women with sagging breasts, a pushup bra is a great option as it works against gravity, providing the desired lift. It offers good breast support and creates a closer appearance.
Is breast reduction surgery safe?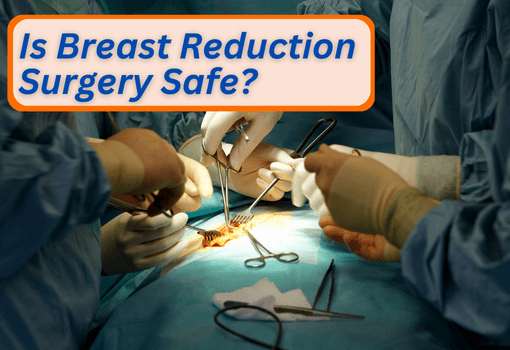 Breast reduction surgery is one of the most common treatments in plastic surgery. It is a surgical procedure performed to reduce the size and volume of your breasts. During the surgery, the doctor removes extra fat, tissue and skin from the breasts to help achieve breast size proportionately with your body.  
Breast reduction surgery is considered completely safe and helps relieve chronic neck, back, and shoulder pain and mental trauma experienced by many women. Its numerous benefits make it a safe procedure, including the ability to participate in physical activities and improve overall health and posture.
It can also reduce skin irritation under the breasts and decrease the discomfort caused by bra straps. Additionally, this surgery can boost a woman's self-confidence and provide the opportunity to wear various types of clothing.
Breast reduction has mild side effects like every other treatment and surgical procedure. However, these mild side effects are rarely observed in women. Women who smoke should stop smoking at least two weeks before the treatment to avoid any risk.
Conclusion
In conclusion, various options are available to deal with your sagging breasts and lift and make them firm. From non-invasive methods such as exercise and bra support to surgical options like breast lift and reduction, one will work for you.
So, without further delay, start exercising today or consult our experts at Essence Aesthetic if you are thinking of a breast lift treatment or breast reduction surgery in India.